19 Feb

Town Title Agency successfully closed over 1,000 deals totaling over $913M in 2020
By: Linda Lindner
Via NJBIZ
February 17, 2021 7:41 am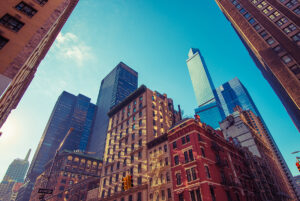 Paramus-based Town Title Agency (Town Title), said Feb. 16 it successfully insured 1,134 title transactions in 2020, totaling over $913,000,000. Additionally, the agency was recognized as a Top 10 Agent in New Jersey by First American Title for the fourth consecutive year. This year, Town Title ranked fourth out of a pool of 275 agents in the total dollar amount insured with First American as its underwriter in 2020.
In 2020, Town Title was focused on succeeding through the changing market as a result of the pandemic, insuring many multifamily residential transactions, as well as commercial spaces, specifically for retail net lease spaces and logistics company transactions.
"From the pandemic to one of the most active real estate markets we've seen in a long time, 2020 was certainly a year for the history books," said Christopher Rotio, executive vice president of Town Title Agency. "As individuals and families began moving out of the cities and into the suburbs in record numbers, and as mortgage rates hit all-time lows, we were there to ensure the integrity of thousands of residential purchase and refinance transactions. We also saw strong commercial deal flow outside of New York, driven by favorable commercial lending, low interest rates, and distressed opportunities."
Town Title's top deals of 2020 in New Jersey include:
Town Title insured the $19.2mm purchase of a multi-unit retail complex located at 1688-1770 Nottingham Way in Hamilton. Morgan Stanley provided $12.96mm in financing.
Town Title Agency insured the financing of a commercial property for Pat LaFrieda, a butcher and meat purveyor to some of the best chefs and restaurants in the country. The $6.7mm loan was made to complete a new $20mm facility located in North Bergen.
Town Title Agency insured the $37mm refinancing of the Roberts Towers Apartments complex located at 60 South Munn Avenue in East Orange. Arbor Commercial Funding I, LLC, provided the financing for ProudLiving.
Additionally in 2020, through the #TownTitleGivesBack initiative, the agency raised over $125,000 for three local programs offered at Hackensack University Medical Center, particularly Tackle Kids Cancer, the Inserra Diabetes Research Fund, and the Caryl and Jim Kourgelis Fund for the Center for Behavioral Health and Medicine.
---
Article originally published at https://njbiz.com/town-title-agency-successfully-closed-1000-deals-totaling-913m-2020/