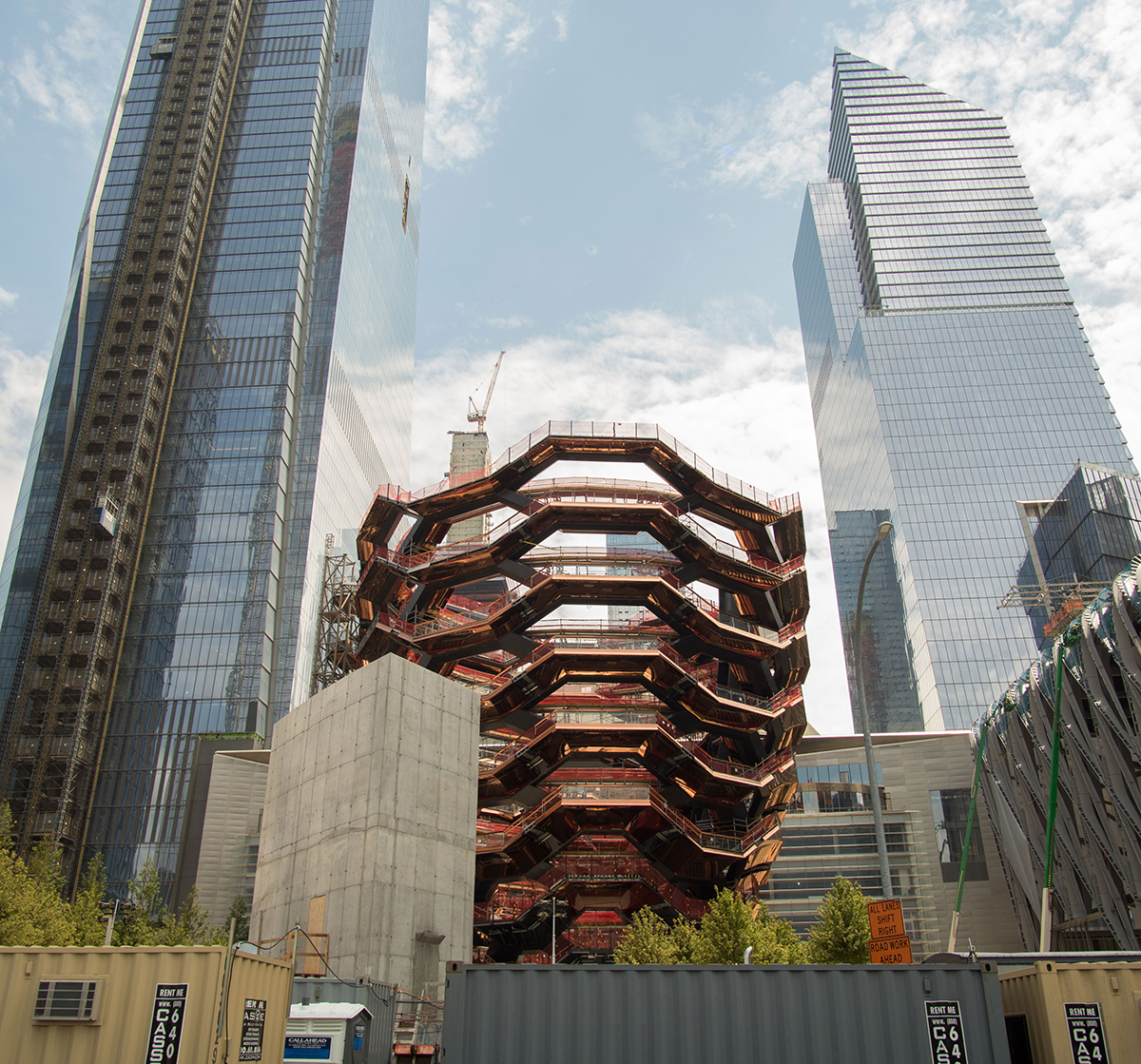 18 Mar

The Titans of Chelsea: What to Know About the Hudson Yards Project

New York has always been a site of grand architecture and urban development, from the numerous skyscrapers to the beautiful waterfront. None of these projects come anywhere close to the Hudson Yards Project, though, as the largest real estate development in the history of the United States.

With the first phase of the complex having just opened this month and construction expected to finish in 2024, here's everything investors need to know about how to get in on the lucrative project.
History of Hudson Yards
Hudson Yards has been an integral part of New York City since the very beginning, serving as a military fortress during the American Revolution before becoming one of the main rail stations on the West Side.
Following World War II, the area went through a number of changes and rezonings, with the 2005 rezoning proposal calling it the "one last frontier available in Manhattan."
The Related Companies L.P. and Oxford Properties Group are the latest owners of the historic land and have raised over $18 billion in funding to realize the grand economic potential of the Chelsea neighborhood.
Features and Opportunities
Hudson Yards presents a golden opportunity for investors because of its high-value tenancies. Despite the fact that only one of the office buildings has opened, multinationals like Time Warner, Wells Fargo, Apollo Global Management, and many others have already signed lease agreements.
Law firms, in particular, are expected to make up many of Hudson Yards' tenants, as three of New York's largest firms have already made the move, and experts have noted the migration of law firms to new buildings on the West Side.
The Related Companies L.P. are looking to not only make Hudson Yards a must-visit site for businesses, but for tourists and art lovers as well. Large art installations, like The Vessel pictured above, are currently being built alongside green spaces for the public to enjoy.
When Hudson Yards is complete, everyone in New York City and beyond will want to come and see the future of urban development.
Hudson Yards will transform Chelsea into the technology hub of New York City, and with the right advisors, you too can join in on the prosperity. Give the experts at Town Title Agency a call today at 201-996-1099 or visit us online for all of your title insurance needs – as these projects are set to change the face of New York City.