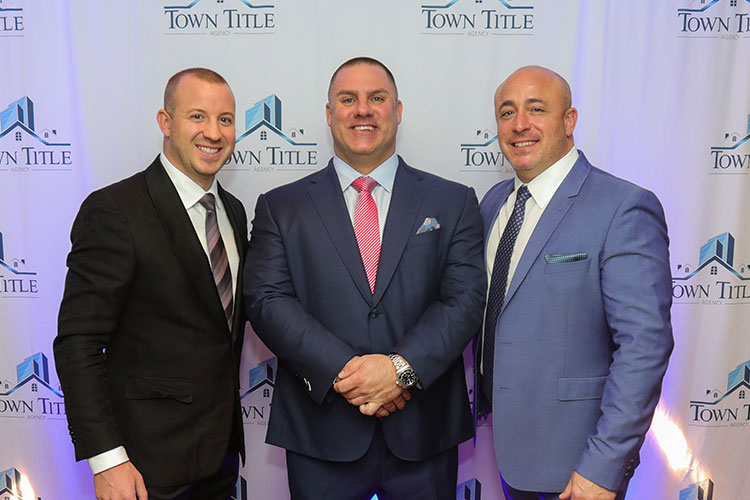 20 Dec

Thanks for a great year!

With 2018 quickly coming to a close, tis the season to reflect on another successful year and, of course, to thank you for your continued loyalty and unwavering support. We are incredibly fortunate to be surrounded by such a wonderful group of employees, clients and friends at Town Title Agency.

2018 was a good one, both as an organization and as members of the#TownTitleGivesBack community. Earlier this year, we insured several major commercial transactions, including a $55 million multi-property portfolio that spanned six states and bolstered the expansion of our national commercial division; a $135 million purchase transaction on a FedEx building in Gaithersburg, Maryland; and the $90 million purchase of Port Carteret, an industrial seaport complex located in Carteret, New Jersey. We also continued to broaden our growing healthcare portfolio by insuring a $102 million transaction for CPI Medical Fund One – a 13-property portfolio spanning several states, including Wisconsin, Nevada, North Carolina, Florida, New Jersey, and Connecticut.

We saw lots of growth and expansion within the walls of our offices this year, as well. We expanded our e-recording capabilities among our clients throughout the nation, which makes it possible to create, submit and record legally binding documents in an efficient and timely manner. And we welcomed a new member to our team in Liz Dawson, who adds an additional layer of support and service to our clients and staff in the title and settlement departments.

Of course we are continually proud of the quality of the work we deliver at Town Title, but we were truly humbled to learn that others have been taking notice when First American Title Insurance Company recognized us with their Top Agent Award. Out of a pool of 250, Town Title ranked 6th in transactions insured with First American as its underwriter in 2017.

Out in the community, we started off the year in January by presenting the Garfield Police Department with a donation for its Community Policing Trust Fund. In February, we joined forces with Atrium Health & Senior Living to support the construction of a brand new playground for the students at Washington Irving Elementary School also in Garfield. In October, we braved the elements to host our Third Annual Town Title Golf Outing at the Essex County Country Club and raised $75,000, all of which was donated to two incredible organizations: the Inserra Diabetes Foundation and Tackle Kids Cancer, an initiative of the Children's Cancer Institute at Hackensack Meridian Health. And throughout the rest of the year, we were proud to sponsor the Myocarditis Foundation, the Diabetes Research Institute and the Hackensack University Medical Center Foundation, among others, in an effort to help each of these incredible organizations continue to fund the amazing research that is making our community a more hopeful place to live for individuals seeking medical care and their families.

As we look to 2019, we are poised and ready for another incredible year at Town Title Agency. Be sure to check out our website, as well as our Facebook and Twitter pages, for regular updates on featured deals, notable transactions and other noteworthy highlights.

Thank you, again, for allowing us to continue to serve you. Best wishes for a happy, healthy and prosperous new year!